***Swipe left to subscribe for our Manual Pre-sale

Beloved ToiletPaperCoin Community,
ToiletPaperCoin (TPC) is a DeFi token on the Ethereum Mainnet. The project envisions to build a platform within the hospitality industry, TPCinn. The bed & breakfast of crypto.
It was conceptualised as an experiment at first, but has reached new levels of anticipation. We would like to incorporate what we do, in crypto and on the other hand make this coin a tool that can utilise functions in the real world. How will we manage that? We do not have all the steps yet but we can layout the main idea for you.
A common interest of ours is the involvement in the hospitality industry. To be more specific, investing and turning apartments into guest houses which are then listed on popular sites such as "Airbnb". The main problem here is that cryptocurrencies have not yet been implemented for payments when booking an accommodation. This is where TPC comes in the picture.
We have envisioned the development of a similar platform ("TPC inn") where people can list their accommodations with the option to receive payment in crypto and vice-versa for guests. Think of how convenient and innovative it would be to arrange your next holidays by using your TPC reflections. The idea does not stop there. We are thinking of using the development wallet for buying and listing our ToiletPaperCoin Places ("TPC Places") that could benefit the project in many ways. We could also have special prices and privileges for users paying with TPC or booking a "TPC Place", and so on. A fee from listing bookings could be used for the platform service, and/or as buy-back and for adding funds to the liquidity pool. This will guarantee TPC usage which means constant volume, a basic goal for any crypto asset.
It is exciting for us to be creating our first project. We would like you to join us and enjoy the ride, wherever it might take us. We hope that your support will be the strongest foundation for ToiletPaperCoins's prosperity.
Yours Truly,
ToiletPaperCoin Team

1,988,000,000 Total Supply
0% TAX buy/sell
Other supply information:
20% will be distributed amongst the developers

30% as development/marketing fund

30% as exchange reserve

10% will be provided for manual pre-sale.

The unsold percentage from the pre-sale and 10%, will be added to the PancakeSwap liquidity pool with 80% of the funds acquired from the investors. The remaining 20% will be held for the development of the project.
***We will provide full transparency for every single transaction along the way.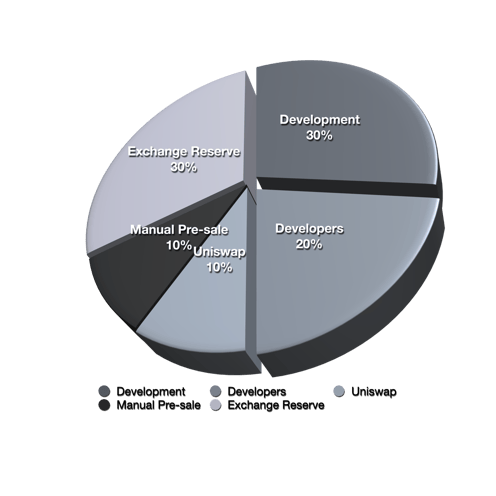 ✔︎ Conceptualization
✔︎ Twitter
✔︎ Telegram
✔︎ Instagram
✔︎ Whitepaper
✔︎ Website

✔︎ Reddit

✔︎ Crypter

✔︎ Facebook

✔︎ Github

✔︎ Medium
✔︎ Deployment

20% Developers
30% Development

✔︎ TPC NFT OpenSea