02OCT2022
Manual pre-sale informative email sent to all subscribers!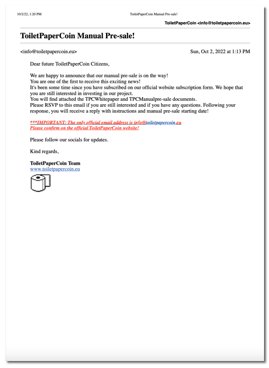 02OCT2022
Techrate Smart Contract Quick Check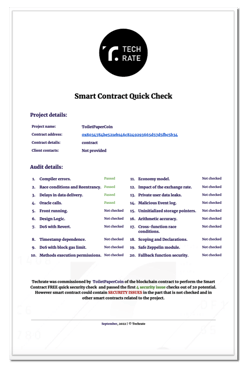 01OCT2022
New ToiletPaperCoin smart contract deployed!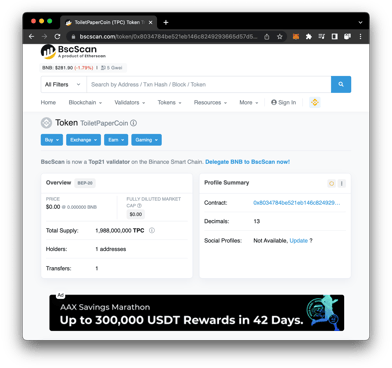 01OCT2022
ToiletPaperCoin Whitepaper updated - Version1.5.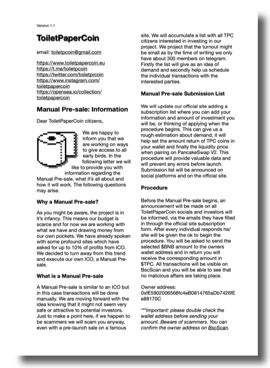 11SEP2022
Acquisition of TPCinn website domain.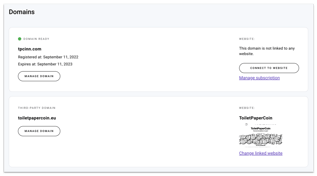 09SEP2022
Preview of the TPCinn website.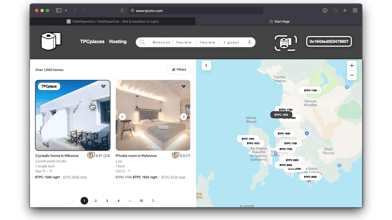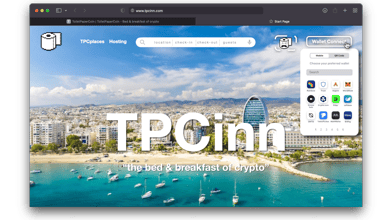 07SEP2022
Crypter V2 group created. Click here for link.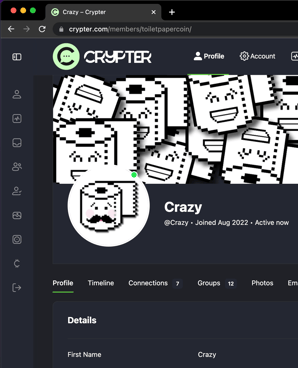 19MAR2022
Manual Pre-sale Information document updated Version1.1. Click here for link.